Current Permitting Activities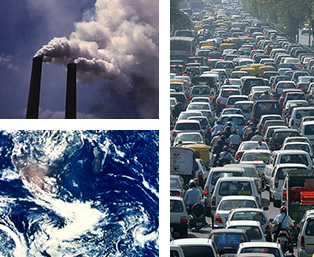 This section provides information permitting actions for particular facilities currently being reviewed by the Permitting Section of the Air Quality Bureau. Under weekly updated list of active permit applications that are currently being reviewed. Under Air Quality Bureau public notices about these permitting applications being reviewed. If a given permit activity generates public interest, the Air Quality Bureau may publish relevant documents of interest such as the draft permit or the Statement of Basis (SOB). The Statement of Basis provides information about the application analysis and basis on which permitting decisions were made. This section will also provide public notice of upcoming public meetings and public hearings for current permitting actions.
Public Notices for recent air quality permits applications
Applications and Permits with public interest, public meetings, or public hearings
Permitted Facilities Lat/Long as of 10/13/2020
Current Permitting Actions for NSR and Title V – Updated 11/30/2020
If you have problems viewing the Current NSR or TV permitting activities reports contact: Tasha.Burns@state.nm.us
Looking for a permitted facility near you or anywhere in New Mexico?
Use our Air Permit Mapping Tool to find permits for existing New Source Review and Title V facilities online!
Click on the above link to access the tool and explore mapped permitted facilities along with their permit documents. If you have questions about the tool please contact Arianna Espinoza at 505-476-4367.