Latest Information
Infrastructure Development Report

The Infrastructure Development Report 2020 lists the water, wastewater, and water protection projects underway in the state as of December 31st, 2019.
FY20 Clean Water State Revolving Fund Updates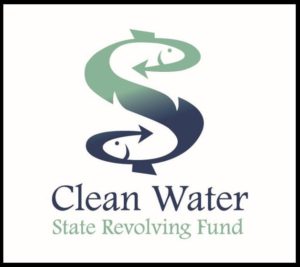 Applications for the Clean Water State Revolving Fund are now being considered on an as-needed basis. To apply for CWSRF Funding for FY21, click on the CWSRF Application.
---
The CWSRF Intended Use Plan FY20 and current CWSRF Project Priority List may be obtained by clicking on the preceding links, calling the CPB team at (505) 827-2806; or by e-mailing NMENV-cpbinfo@state.nm.us.
The New Mexico Environment Department ("NMED") will hold a public hearing beginning at 1:30 p.m. on Wednesday, January 22, 2020, and continuing thereafter as necessary in the Office of Public Facilitation, Runnels Building Room S-2102, 1190 St. Francis Drive, Santa Fe, New Mexico. The hearing location may change prior to the hearing date, and those interested in attending should visit NMED's notice website: https://www.env.nm.gov/public-notices/ prior to the hearing. The purpose of the hearing is to consider amendments to Wastewater Facility Construction Loan Policies and Guidelines, 20.7.6 NMAC and repeal and replacement of Review Procedures for Wastewater Construction Loans, 20.7.7 NMAC ("Rules"). Public Notice in Spanish    Public Notice in English