Welcome to the Surface Water Quality Bureau!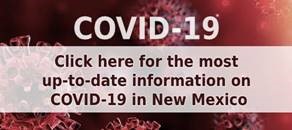 Our mission is to preserve, protect, and improve New Mexico's surface water quality for present and future generations.
In support of this mission, the Surface Water Quality Bureau is comprised of three sections: 

The Monitoring, Assessment and Standards Section is responsible for the continual collection, integration, and assessment of water quality data for all lakes, streams, and rivers in the State of New Mexico in addition to the preparation of water quality standards, the 303(d)/305(b) Integrated Report, and TMDL documents.

The Point Source Regulation Section  is responsible for the protection of surface water quality through implementation of Ground and Surface Water Protection Regulations dealing with point source discharges, NPDES permitting, and spill reporting.

The Watershed Protection Section administers the Nonpoint Source Program, the Wetlands Program, and the River Stewardship Program.